Meet the Chef
Born and raised in Miami of Jewish and Latinx descent, Chef Michelle "Michy" Bernstein is a fixture in the culinary world — both in restaurant kitchens and in the media spotlight — paving the way for bright Latin flavors and standout ingredients in her lively, vibrant cuisine. "The food I love to cook is the food I have loved to eat throughout my life," says Bernstein, James Beard Foundation Award-winner in the "Best Chef: South" category in 2008. "Everywhere I have lived, worked and visited, I've picked up favorite ingredients, techniques and flavor profiles that I've brought home to Miami and incorporated into my style."
In 2019, Bernstein opened Café La Trova on Calle Ocho in the heart of Miami's Little Havana neighborhood. Café La Trova is a Cuban-inspired bar and restaurant linking traditional dishes with innovative style and technique. Like many of her previous ventures, it garnered instant acclaim and landed on several of the most coveted Best New Restaurant and Bar lists, including GQ and Esquire magazine. No stranger to a TV set, Chef Bernstein currently hosts two television shows: Check, Please! South Florida and the Emmy-award winning production SoFlo Taste.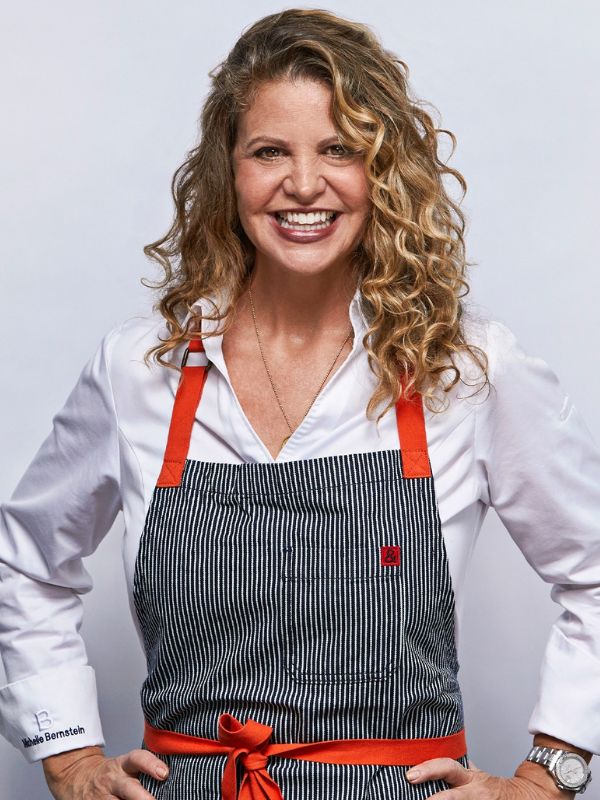 Watch the Class:
Full Recipe:
Turkey Albondigas Simmered in Sofrito Sauce
Turkey Albondigas:
Ingredients
½ tablespoon olive oil
½ cup yellow onion, minced
2 cloves garlic, minced
1 pound ground turkey
½ cup breadcrumbs
¼ cup Greek yogurt
2 tablespoons fresh parsley leaves, chopped
½ teaspoon kosher salt
Pinch black pepper
Instructions
Preheat your oven to 350 degrees.
Sauté the garlic and onion in olive oil over medium heat until soft but not browned. Remove from the heat and allow to cool. Mix all ingredients together in a large bowl. Form mixture into balls the size of a quarter.
Spray a baking sheet with nonstick cooking oil. You can also line a baking sheet with parchment paper and grease the parchment paper. Transfer meatballs to the baking sheet and cook for 15-18 minutes or until cooked through.
Sofrito Sauce:
Ingredients
½ tablespoon olive oil
½ cup yellow onion, minced
½ cup red bell peppers, seeded, minced
1 clove garlic, minced
½ teaspoon dried oregano
¼ teaspoon smoked paprika
¼ teaspoon cumin
Pinch red crushed chilies
1 beefsteak tomato, diced
1 cup tomato sauce
½ -3/4 cup water, as needed
Kosher salt
Black pepper
¼ bunch cilantro, left whole
Capers, optional
Green olives, optional
Seasoned black beans, canned
Instructions
Heat the olive oil over medium heat and cook the onions, peppers and garlic until soft but not browned. Add spices and toast for 1-2 minutes, until fragrant. Add the fresh tomatoes, cook for 1-2 minutes. Add the tomato sauce, bring to a simmer and cook 1-2 minutes. Add the water, starting with half and bring to a simmer. Season with salt and pepper. Add the cilantro and dot with capers and olives, if using. Simmer the sauce on low while you cook the meatballs. Once the meatballs are done, transfer them to the sauce and simmer together for a minute before serving. Taste for seasoning before serving and adjust if necessary. Serve with steamed white rice and black beans.
For serving:
Steamed white rice