Assistance with Basic Needs
A hot meal, shower, clean clothes, and mail pick-up. We offer these essential services – and, with them, a first safe point of contact for homeless persons seeking more profound help.
Our Impact
More than 2,200 women and men's basic needs are met each year by Camillus House.
21500
Clothing Distribution Services Provided
The Day Center
An Oasis for the Homeless
Our Day Center offers a hot meal, daily shower, clean clothes, mail, and other important services to Miami-Dade County's homeless community. This "one-stop help center" provides Camillus House staff with a chance to build trust with individuals still living on the street. Day Center clients who are ready can easily transition into Camillus programs such as housing, employment, and other services focused on more profound, longer-term change. In short, the Day Center – the only program of its kind in Miami-Dade County – is "an oasis for those without a roof over their heads." (Miami Herald)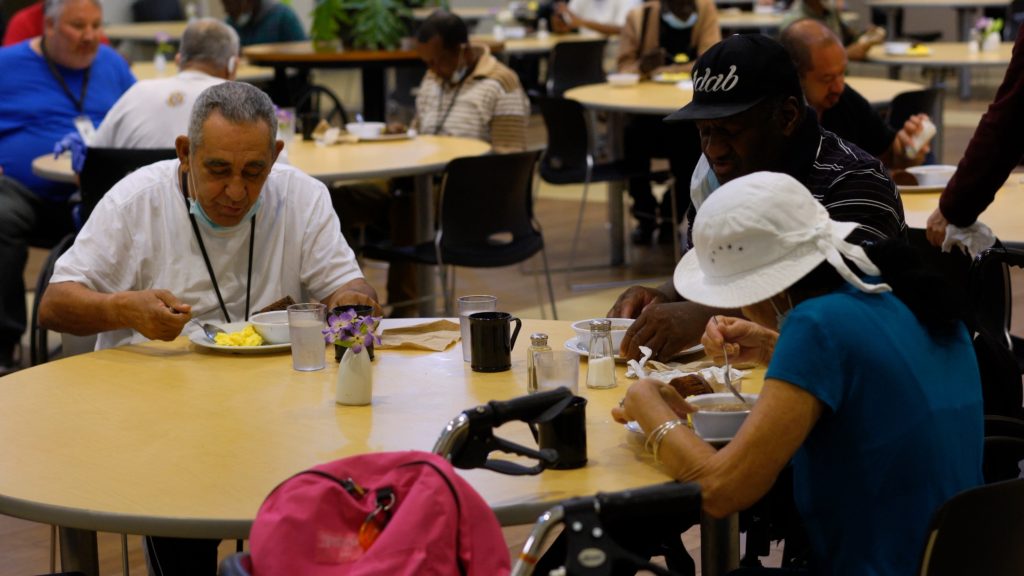 Roberta is full of trust and gratitude to Camillus House for staying by her side
For some women, having a place to sleep at night doesn't always mean they're safe. Roberta Showell knows this reality all too well. For seven years, she suffered at the hands of an abusive partner who eventually left Showell on… Continue reading →