Workforce Development
Camillus House provides homeless men and women with vocational training and support services to help them secure and retain good-paying jobs.
From Homeless to
Skilled & Employable
Our programs focus on training individuals for high-demand skills in the culinary arts, construction trade, and security field, among others. Partnerships with Miami-Dade College, Florida International University, and Regent Security Services provide women and men enrolled in these vocational training program with required certifications. With a 70% job placement rate upon graduation and starting salaries equaling and/or surpassing our local living wage these vocational preparation programs are providing individuals with a sense of self-worth, a rewarding career, and a proven way out of poverty and homelessness.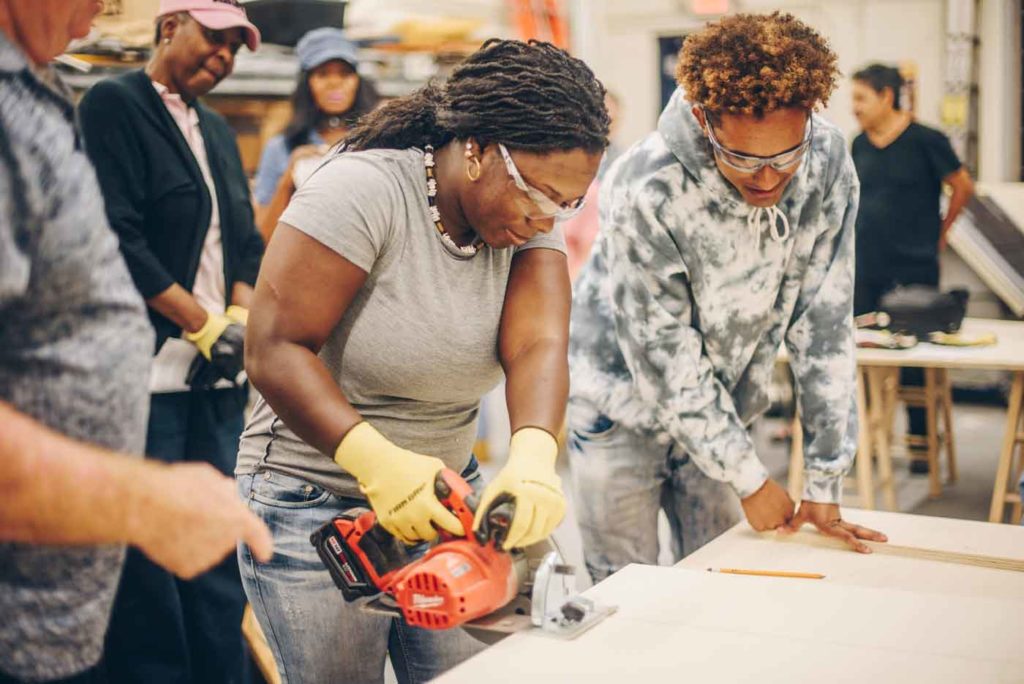 Success Story
Devan Blackman, operating a saw, was the first homeless graduate of the FIU construction trade program hosted at Camillus House's main campus. today, Devan has a trade and her own apartment.
CamillusYOUniversity (CamYOU) teaches clients life skills to ensure success after Camillus House
Camillus House is a temporary place for clients to come and find help to get their life back on track. Once that goal is achieved, what then? The next step is CamillusYOUniversity (CamYOU) for short, an expansion of Camillus House's… Continue reading →