Meet the Chef
Stacie Archer is a full time mother of three and food blogger (Seven Plates). Devoted to all that makes a house a home, she enjoys crafts, food, cooking, church, and activities in which her kids and family can thrive. To that end, Seven Plates is a popular blog that speaks to parents like herself. One can find recipes and how-to videos encouraging moms to explore easy, affordable ways to cook dinner for their families to enjoy around the table each night. Her easy nature and clever cooking techniques led to guest appearances on the Rachel Ray Show. In March 2020, in collaboration with and support of Camillus House, Stacie founded an online cooking class called CHEF (Creating Healthy Easy Food). Once a month, the program delivers meal kits to families receiving services and invites them to learn how to cook a new recipe.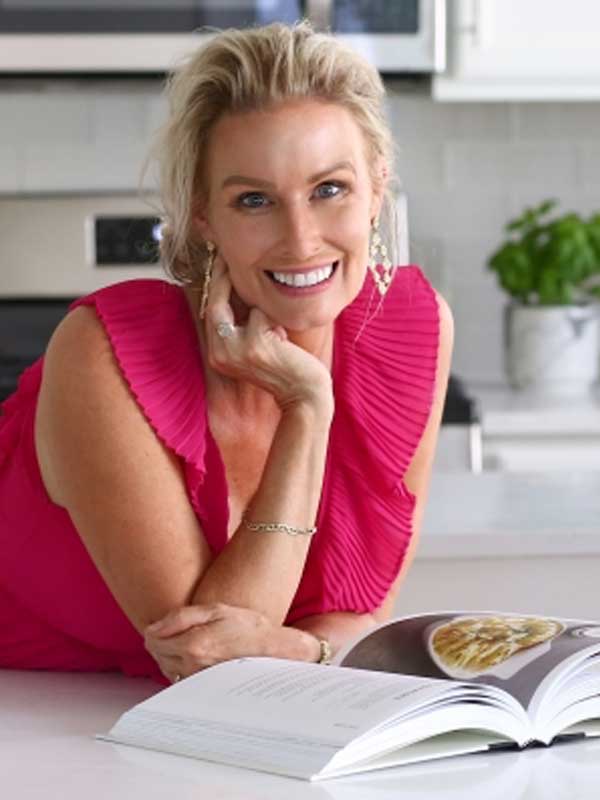 Watch the Class:
Full Recipe:
Carbonara with Winter Green Salad
Carbonara
Yield: Serves 4
Ingredients
1 lb. spaghetti noodles
4 large eggs
1 lb. bacon, chopped
1 cup parmesan cheese
Black pepper
Instructions
Begin by boiling water for pasta.
Cook pasta al dente, reserving 1/2 cup of pasta liquid.
In a large skillet, brown chopped bacon. Let cool and drain on paper towels.
In large bowl, beat eggs. Add parmesan and pepper. Add hot pasta and reserved pasta liquid. Toss together and serve.
Winter Green Salad
Ingredients
1 pkg of kale salad kit
1 fuji apple
Instructions
For salad, thinly slice the apple. Pour kale salad kit into a large bowl. Add apple and mix with dressing.