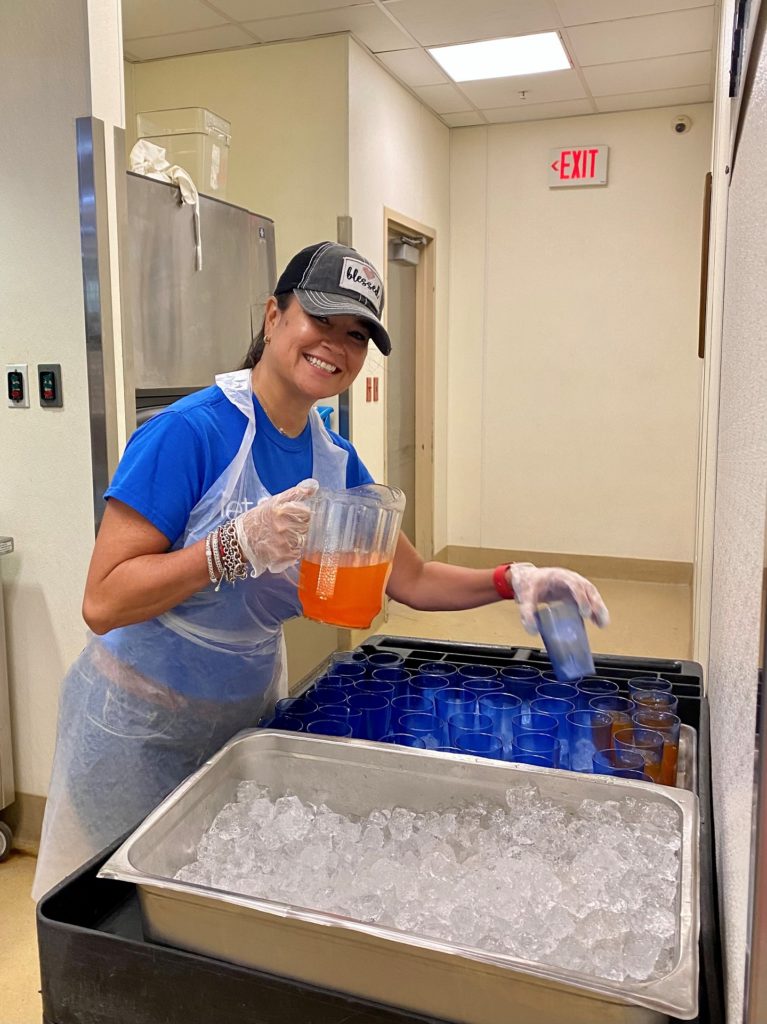 With invaluable support from American Airlines for more than two decades on their two major fundraisers, The Hope for All Gala and The Auction, Camillus House's relationship with the airline helps the non-profit organization further their mission.
Since 1960 that mission has been to provide aid and hope to Miami's most vulnerable population, the hungry and homeless. With the help of American Airlines generosity Camillus House has become the most broad-based homeless services provider in the community.
Instrumental in developing the relationship between American Airlines and Camillus House all those years ago was former Board Chairman, current Board Member, and former Carnival Cruise Line President Bob Dickinson.
"It all began when I spoke to Peter Dolara who was senior vice president at American Airlines back then. He was a dominant player in the airline industry who built the American hub in Miami," said Dickinson. "I basically asked for their support and once he retired the relationship continued first with Art Torno and now with Christine Valls."
Their sponsorship of both the gala and auction is stronger than ever and of immense importance to Valls, vice president of Sales for Florida, Latin America, the Caribbean, and U.S. and all at American Airlines. Valls recalls those first days of their involvement with Camillus House.
"Peter Dolara always prioritized American's commitment to South Florida and helping those in need. Through our work with organizations like Camillus House, we're able to bring to life American's purpose of caring for people on life's journey – a mission that extends beyond the airline and into the communities we serve," said Valls.
Along with financial support through sponsorships of the gala and auction, American Airlines employees also volunteer their time at Camillus House. Giving of their time is as much at the core of their commitment as the philanthropic aspect.
Valls said, "most recently, our US Hispanic and Caribbean team volunteered, and our Florida Sales team is volunteering again soon."
Phil Revollo, facilities maintenance at Miami International Airport and EAP Peer Coordinator Southeast Region for American Airlines, has been a longtime volunteer.
"Serving at Camillus House has helped me see the bigger picture and receiving my volunteering badge was an honor. Also, to know that God has blessed my wife and I to do His work is immensely gratifying," said Revollo. "It brings us great joy to serve the community and Camillus House makes that possible. Volunteering at Camillus House provides inner healing and purpose, especially to know it is about more than us, it's about helping my neighbor."
Feeling a sense of responsibility to engage in philanthropy and proudly supporting non-profit organizations that make a difference here in Miami and around the world is at the heart of American Airlines' commitment.
"The compassion and care that Camillus House has been providing our community for more than 50 years is something we need to applaud and support," said Valls.
Equally passionate about his mission with Camillus House is Dickinson now going on his 27th year involved with Camillus House and as Chairman Emeritus. He still ensures the gala and auction are financially secure and plays a key role in securing a significant percentage of the auction items, through his long-standing connections as a wine collector and with the cruise industry.
Dickinson credits the collaboration with American Airlines as vital to the success of the gala and auction saying "the American relationship has helped me tremendously in securing sponsorships for these two events, because if American Airlines is behind something it's like the good housekeeping seal. Their support has helped to secure the support of other businesses."
And after nearly three decades, he shows no signs of slowing down saying, "I am still front and center on both these mega fundraisers. I am very committed to being involved with Camillus House. All of these efforts are valuable and most importantly, create awareness of the work they are doing in the community."
Equally as solid is the American Airlines commitment to further the Camillus House mission. Valls said, "after more than two years, having overcome many of the challenges the pandemic brought about, we're looking forward to continuing to support Camillus House and the magnificent work that they are doing in Miami."
By: Josie Gulliksen